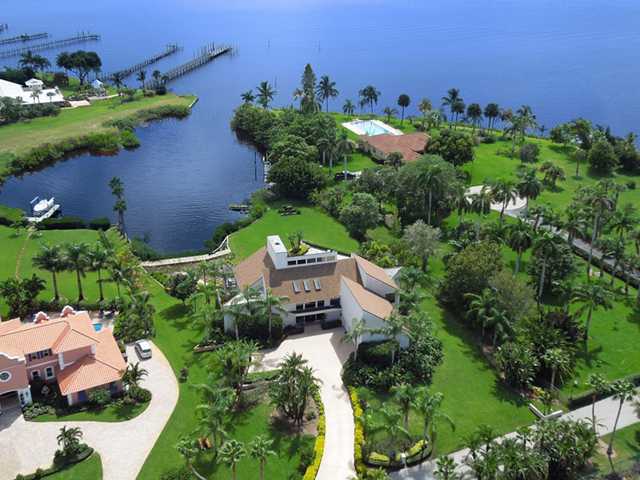 The community of Plantation at Sewall's Point is an upscale residential neighborhood located in Sewall's Point, Florida. Sewall's Point is an exclusive town situated on a peninsula between the St. Lucie River and Indian River Lagoon in Martin County, known for its waterfront properties and scenic beauty. An abundance of wild life is right out your back door. Manatees playing, fish jumping and an array of birds are a constant through out the year.
See which homes are available for sale including which houses were already sold and for how much. Plantation at Sewall's Point offers a luxurious living environment with large estate homes, lush landscaping, and a serene atmosphere. The community features custom-built homes with unique architectural designs, high-end finishes, and spacious lots. Many of the homes in Plantation at Sewall's Point offer water views, either overlooking the river or situated on navigable canals.
Residents of Plantation at Sewall's Point enjoy a private and tranquil lifestyle. The community offers amenities such as gated entry, private roads, and community parks. The location provides easy access to boating, fishing, and other recreational activities on the nearby waterways. Being part of the Plantation neighborhood provides the local residents a tropical paradise lifestyle, known only to tourists as the perfect vacation spot.
In addition to scenic waterfront views of the Treasure Coast, you'll have outdoor activities such as boating, beautiful beaches, top-notch shopping, and an entertaining nightlife at your fingertips. Come be a part of this hidden gem.