Welcome to AmPro Realty, Inc.
Committed to helping people move real estate forward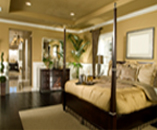 See the difference
We pride ourselves in being more than just a business. We treat our clients like family and strive for excellence, guiding you in the right direction through the Stuart real estate process with our utmost expertise. Allow our team of compassionate, results-driven experts guide you to the home of your dreams! Our strong core values set us apart from our competition. Welcome to the new way of doing Stuart Real Estate in the Treasure Coast. Welcome to our family!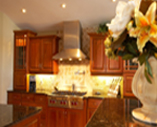 Quality at its finest
Our talented team of Treasure Coast Realtors are committed to providing superior service. We have the most current and accurate real estate information about Stuart neighborhoods including the surrounding communities that stretch from Palm Beach Gardens to Palm City to Vero Beach real estate. Our consistent exceptional efforts enable us to be the very best Stuart real estate firm in the business! We invite you to hire us to locate, list or sell your Treasure Coast real estate!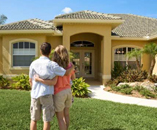 Results built Around You
When all is said and done, our success isn't just measured by the praise we've earned from our clients in the Treasure Coast real estate business, but by our growing family of satisfied homeowners and real estate sellers. At AmPro Realty, the relationship we develop with you is what constitutes the solid foundation that drives our success!
Helping people's real estate dreams come true for over 30 years
Buying or selling Treasure Coast real estate may be one of the most important decisions in your life. This can be a very stressful and tiresome process. However, AmPro Realty can make every step an enjoyable experience!
AmPro Realty is in the heart of the Treasure Coast, located in Stuart, Florida. We are a family-owned independent agency, recognized as one of America's top growing real estate companies. Share your vision with us and we'll show you what a great lifestyle the Treasure Coast offers! Our Stuart real estate professionals are committed to quality service and will put their knowledge and skills to the test to exceed your expectations!
Our centrally located Stuart real estate office covers all Treasure Coast real estate including the cities and areas of Stuart, Palm City, Jupiter, Palm Beach Gardens, Hutchinson Island, Vero Beach, Port Saint Lucie, Sewall's Point and Jensen Beach. We are a leading Stuart real estate company specializing in Buying and Selling Homes, Commercial Real Estate Properties, New Construction, and more!
Use our website as your Treasure Coast of Florida real estate resource. View Stuart real estate for sale, tour local Treasure Coast neighborhoods and, if you like, get to know us better! It's all about providing expertise and the necessary tools to satisfy your Stuart real estate and Treasure Coast real estate needs. If you're in need of exceptional real estate assistance, we're only a call or click away! No pressure, no strings... just great service!
Stuart Homes For Sale From MLS