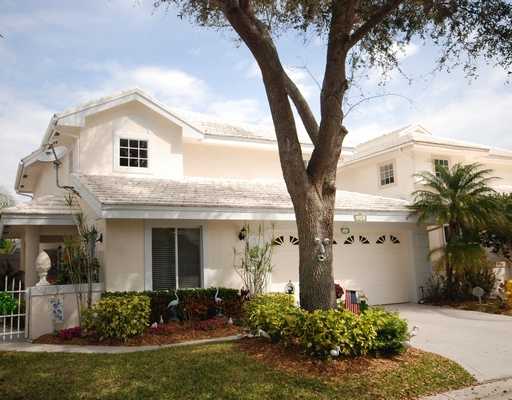 The Canterbury neighborhood is one of several smaller sub-communities within the PGA National Resort community located in the beautiful city of Palm Beach Gardens, Florida.
See which homes are available for sale including which houses were already sold and for how much. Canterbury homes for sale at the PGA National community consist of over 100+ single family homes built from 1988 to 1999. These concrete block homes range in size from 1,581 to 2,805 sq. ft. of living space. The Canterbury homes offer one and two-story homes with 2 to 4 bedrooms, 2+ bathrooms, attached garages and possible private pools. In this section of PGA National, Canterbury homeowners enjoy water and golf views as well as a community clubhouse and pool for themselves and their guests to enjoy.
This private community is beneficial and unique to their residents in the PGA National as they're only a short walk to the resort facility, golf courses, spas and restaurants. There are several house floor plans to choose in Coventry PGA National homes, or you can search the PGA National neighborhoods to compare and find your perfect home.