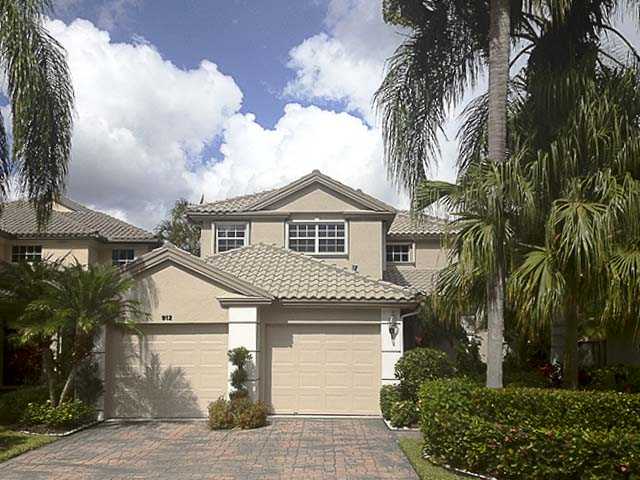 The Augusta Pointe neighborhood is one of several smaller sub-communities within the gated Eagleton subdivision at the PGA National Resort community located in the beautiful city of Palm Beach Gardens, Florida.
See which homes are available for sale including which houses were already sold and for how much. Augusta Pointe homes for sale at the PGA National community consist of about 60 single family homes built from 1993 to 1996. These homes range in size from 2,192 to 3,363 sq. ft. of living space with most providing 3 to 4 bedrooms, 3+ bathrooms, attached 2-car garages and private pools.
The Eagleton neighborhood is comprised of about 641 homes in the PGA National community. Of all these homes, the Augusta Pointe section has 60 single-family-homes on the northern side of the community. Augusta Pointe shares the Eagleton neighborhood with the sections of Eagleton Lakes, Eagleton Estates, Eagleton Cove, The Masters at Eagleton, Pinehurst, Diamond Head, Monterey Pointe, Grand Cay, and General Pointe. There are several house floor plans to choose in Augusta Pointe PGA National homes, or you can search the PGA National neighborhoods to compare and find your perfect home.