Seller Resources for Real Estate
---
We created a series of helpful resources to help you understand the process of selling Treasure Coast Property.
Tools for Selling Real Estate
Moving and Relocating Services
Questions and Answers
Just Six Easy Steps to Selling and You're Moving Out!
List, fix, inspect and negotiate…let AmPro Realty sell your home or real estate so you can pack up and move on. Here are 6 fast steps to take when attempting to sell Treasure Coast homes stretching from Vero Beach to Stuart to North Palm Beach real estate.
1.
Contact one of our local Realtors as he or she will be able to expertly assess the current value of your South Florida oceanfront home or beachfront condo so your return will be optimized. You may even start now by requesting a Competitive Market Analysis from our listing specialists.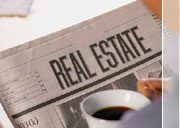 2.
Fix and clean up those items or areas that need improvement to maximize your Treasure Coast home's exterior curb appeal and interior charm. If you need professional assistance, ask for a referral from one of our AmPro Realty professional real estate agents.
3.
Get your inspection done up front. When your beach home sells, it's likely that the sale will be subject to an inspection. By providing an initial inspection, the buyer can feel more confident and worry-free about buying your oceanfront home-and you selling it.
4.
You and your Stuart Realtor, for example, will work together to consider – and then negotiate with potential buyers – purchase offers on your next possible home. Once your offer is then accepted, you will both work with the buyer's agent to schedule a closing date and time.
5.
Notify your phone company, utilities (don't forget water and sewer), moving company, post office, newspaper and magazines, friends and family. To help in this process, check out the local Stuart or Port St Lucie utility directory of service providers to assist with your questions.
6.
Pack your personal things and be ready for a easy and great move!
And as always, an AmPro Realty Specialist will gladly provide assistance to any questions you may have…just click here.