We treat you as our family….it's what we call "Caring Built Around You"
When it comes to outstanding customer service and maximizing your value, our family care program ensures you will have the absolute best service at your fingertips. You come first and always will. Receive answers and feedback that same day. No more wondering or guessing and being left in the dark with unanswered questions. We at AmPro Realty do not just want to be satisfactory or good, we want to be the best!
At AmPro Realty, we guarantee personalized real estate customer care is all about you and your home and improving the quality of the entire customer experience. It's more than just buying or selling homes, it's about building relationships with our homeowners and anticipating your needs at every phase of the home buying or selling experience. It's about providing outstanding homes, exceptional lifestyles, and personalized customer care tailored to meeting and exceeding your individual family needs and expectations.
Our current and past home owners and sellers wouldn't want it any other way, and neither should you.
When you choose AmPro Realty in the buying and selling real estate process, we'll do everything to help you with your home, inside and out. We go that extra mile to make sure you are thoroughly satisfied before, during and after taking occupancy and/or relocating. This means keeping you well informed and involved every step of the way. From contract to closing, our family customer care program is designed to make the home buying and selling process an enjoyable and understandable experience.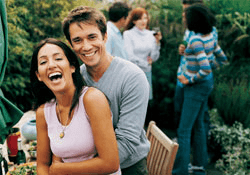 When all is said and done, our success isn't just measured by the praise we've earned from our customers and peers in the real estate business, but by our growing family of satisfied homeowners and real estate sellers.
At AmPro Realty, our success is built on your satisfaction and happiness. It is our goal and pleasure to assist you and welcome you to our family.