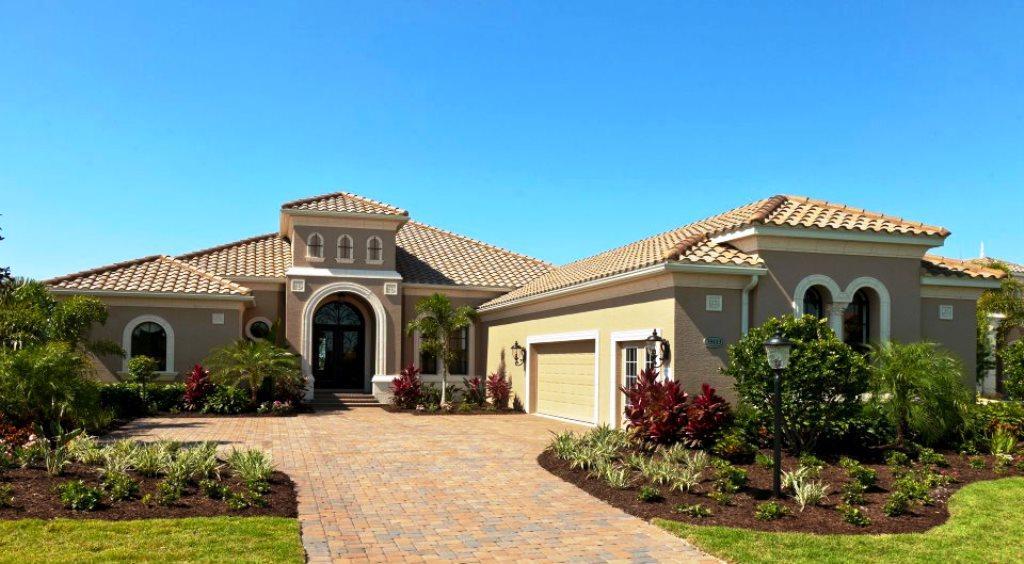 The home of your dreams is what you want. A place you'll instantly fall in love with. Yet, you've been searching for what appears to be a lifetime and you just seem to can't find the home you love. This is a common issue that crosses a home-buyer's mind when looking for Stuart real estate or Palm Beach Gardens homes for sale. It can occur just days into the beginning of your Treasure Coast real estate search, perhaps months or even worse, years. This is for you if you want move-in ready and don't want to renovate.
It usually starts before engaging a Realtor to help you find a Stuart home for sale. You take it upon yourself to hunt on your own and rightfully so. The Internet can provide much more real estate details of homes for sale in Stuart, Palm City or Palm Beach Gardens than prior years. You find yourself spending countless hours on the Internet searching for a Stuart home for sale you like, yet nothing seems to really catch your eye. Pictures upon pictures of homes just don't match your vision of what you want or dreamed of wanting. Who has the time or even wants to go through that, especially with everything else going on in your life? There's just too much to do and the "banging your head up against the wall" feeling is definitely not on your list.
Plus, there's so many Stuart real estate broker websites you've searched that you lost count and now you can't remember the one website you liked the best. The truth of the matter is, not one real estate firm's website is much different than the other. You even are trying generic real estate websites such as Zillow, Trulia or Realtor.com. Yet, what you don't realize is it appears websites like Zillow and Trulia provide information that are sometimes outdated, and provides incorrect details. For example, these sites may state a Hobe Sound home is available for sale, when in actuality, it has already been sold or has a contract on it. Though these sites can be helpful, these can also give home-buyers a sense of wishful thinking only to then tease and pull the rug out from beneath them.
Is this starting to sound familiar?
Yet, being complacent with what you find, you continue to search on your own. Then as you've done so many times before, the day arrives when you find that perfect home for sale in Tequesta. It has all the bells and whistles you want. The images look great. You just can't believe it and quickly want to see it. It's even priced below what you want to spend. You quickly inquire several real estate office websites hoping to locate a Realtor you feel will help you best in the transaction and meet the Treasure Coast Realtor to show the property in person. You have a goal and are excited about what you found.
But the worst happens. You go with your real estate agent to see the home for sale only to discover the property's interior is not laid out the way you want it. There's more renovations required then what you expected and the pictures didn't match what you now see in person. At this asking price, there's no way you're spending thousands of dollars to renovate the kitchen or bathrooms! You want a "move-in ready" home.
The sad part is this routine has happened several times before
This isn't your first rodeo when going to see a home, but this time you're ready to call it quits. The stress, effort and time this has caused you is enough. But don't fret. The good news is, there's always the perfect home for you! The truth is, nothing's perfect. You were just searching in the wrong places, and for the wrong product. It's like going out to eat for an Italian dinner when you're reading a steakhouse menu. It's two different worlds. You thank the Realtor and feel the agent can't help you further as you have all the power in your fingertips to do it yourself.
Doing the same thing over and over with the same result, is defined as Insanity
If you're worried about the cost of a Realtor, fear not. The Seller will being paying the commission if its listed, as they're the ones trying to sell their home. The non-cost as a buyer's Realtor is just half the story and you should read more to understand the role of a buyer's agent. As a buyer's agent, you're being guided by a real estate agent to find the perfect home. A buyer's agent has access to the entire MLS of homes for sale. There are homes you won't be able to find online as they're not allowed to be advertised to the public. Plus, there are "pocket listings" other real estate brokers don't want to be released to consumers either. The bottom line is, you can still empower yourself to look on the Internet for a home in places like Palm Beach Gardens or Stuart, but combining your search efforts with that of Realtor is immeasurable. It'll not only save you future headaches, but it's free. Who wouldn't want that?
In any case, if you've been searching for months or even years more than likely resales are not the home for you. Newly constructed homes or even houses that are about to go into construction are what you should have been searching for all along. You could also be searching for vacant land lots and hire your own builder to plan out exactly what you're looking to do. You just didn't realize either scenario, and you're not alone.
New construction is brand new and most usually won't have repairs to worry about. Plus you can have a new home custom built to what you desire. It will have all the updated cosmetics you most likely were searching for and the best part is you'll be the first owner. Think about it, everything's new. The flooring, walls, cabinets, counter-top, roof, bathrooms, air conditioner, appliances, etc. will all be fresh and new. You may be able to find new constructed homes or site plans of areas that are coming on the Internet, but its a challenge. A real estate agent can guide you with new construction in various areas, provide building plans that are coming and introduce you to experienced builders. You just want to make sure to research the builder's past projects and the style of home they have built in the past.