​

Caretta is a new luxurious condo neighborhood located in Juno Beach, Florida that offers an excellent living experience to its residents. There are several reasons why Caretta is a great place to move to:
Are you seeking a coastal paradise to call home? Look no further than Caretta, the newest condo community coming soon to the beautiful shores of Juno Beach. With its stunning location, luxurious amenities, and modern design, Caretta promises to offer a lifestyle of tranquility and sophistication. Explore what makes Caretta the perfect place to live and indulge in the Juno Beach experience.
Prime Location: Nestled in the heart of Juno Beach, Caretta boasts a highly coveted location that captures the essence of coastal living. Residents will have convenient access to pristine beaches, where they can soak up the sun, take leisurely strolls along the shore, or enjoy water activities like swimming and paddle boarding. With breathtaking ocean views and refreshing sea breezes, living in Caretta means embracing the beauty of Juno Beach every day.
Luxurious Living Spaces: Caretta is designed to offer the epitome of modern luxury. The condos feature sleek and contemporary architecture, with spacious floor plans and stylish finishes. Expansive windows allow for abundant natural light and provide panoramic vistas of the surrounding landscape. Every detail is thoughtfully crafted to create an atmosphere of elegance and comfort, providing residents with a sanctuary to relax and unwind.
Resort-Style Amenities: Caretta aims to provide a resort-style living experience within its community. Residents will have exclusive access to a range of amenities that cater to their every desire. Whether it's lounging by the pool, working out in the state-of-the-art fitness center, or socializing in the stylish clubhouse, Caretta offers an array of options for recreation and relaxation. The meticulously landscaped grounds provide a serene setting, perfect for enjoying outdoor activities or simply savoring moments of tranquility.
Proximity to Dining and Entertainment: Caretta is conveniently located near a wealth of dining and entertainment options. From upscale restaurants to cozy cafes, residents can indulge in a diverse culinary scene that caters to every taste. Additionally, nearby shopping centers, boutiques, and art galleries offer a delightful shopping experience. Whether you're seeking a gourmet meal, a unique shopping excursion, or a vibrant night out, the Juno Beach area has something for everyone.
Active Outdoor Lifestyle: Juno Beach is renowned for its outdoor recreational opportunities, and residents of Caretta can easily embrace an active lifestyle. Take advantage of the numerous walking and biking trails, go kayaking on the Intracoastal Waterway, or tee off at one of the nearby golf courses. With nature preserves and parks in close proximity, residents have endless possibilities for enjoying the great outdoors.
Caretta represents a new chapter in sophisticated coastal living, where residents can experience the best of Juno Beach. From its prime location to its luxurious living spaces and resort-style amenities, this condo community offers an unparalleled lifestyle. Keep an eye out for updates and announcements regarding the official launch of Caretta and secure your place in this exquisite coastal haven. Your dream of seaside living awaits at Caretta in Juno Beach.
Overall, Caretta is an excellent place to move to for those looking for a modern and family-friendly neighborhood with a great location, beautiful surroundings, and sustainable living.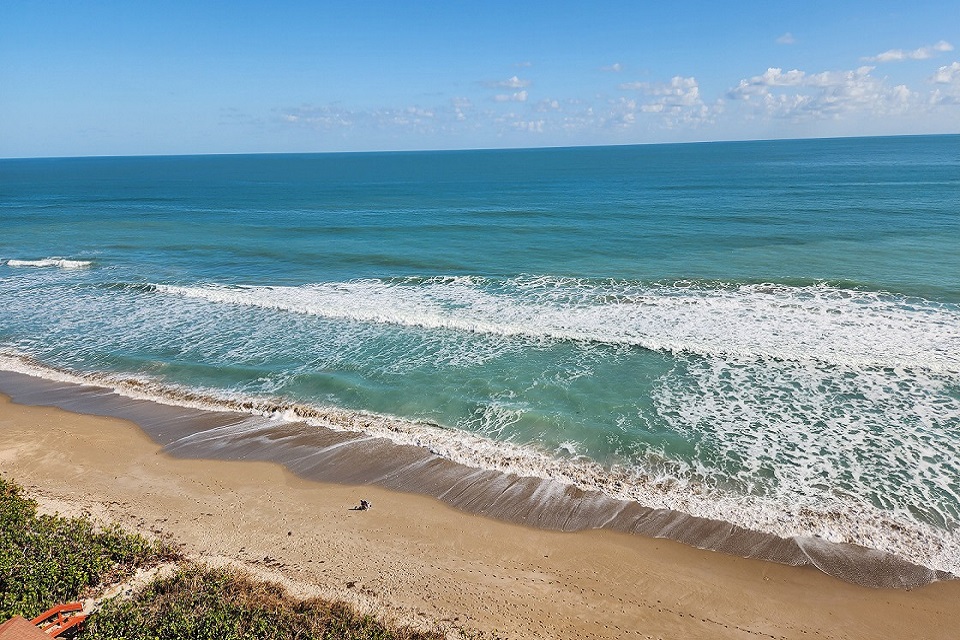 [Disclaimer: This blog post is for informational purposes only. Please contact a real estate agent or visit the Caretta community for the most accurate and up-to-date information about available condo properties for sale, docks for sale or lease, amenities, and community guidelines in Juno Beach.]