To Buy or Rent Stuart Real Estate, that's the question
If you're looking for a Treasure Coast home, your first decision is whether you plan to rent or if you're ready and able to buy a house.
Like many people, you may put owning your own house at the top of your wish list. First, there's the emotional satisfaction of being a homeowner that usually bring financial rewards. But buying is a big commitment. You'll want to be sure you're ready to make it.
Renting has some advantages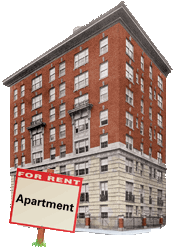 When you rent, you usually prepay one or two months' rent as security. That amount will be much smaller than the 10% to 20% of a home's value that is typically required in cash for a down payment.
You commit yourself to a lease for a year or two. If you want to move when the lease ends, all you have to do is notify your landlord. You don't have to find a buyer.
The landlord is responsible for repairs and maintenance, at no added cost to you, and sometimes heat and utilities are included in the rent.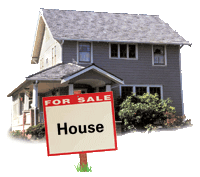 Advantages in Buying South Florida Real Estate
With each monthly payment, you increase your ownership share of your home. This is called building equity. Your equity is the difference between what your home is worth and the amount you owe on your mortgage loan.
If property values go up, your home will be worth more. That increases your net worth. Or, if you move, you may sell at a profit.
You can usually deduct mortgage interest and property taxes when you file your income tax return, which can be a major savings.
If you need a loan, you may be able to borrow against the equity you've built in your home at a lower rate than you may pay on other, unsecured loans.
Disadvantages in Buying or Renting Real Estate
The other half of the story is that both renting and buying also have some drawbacks. When you rent, you don't build equity and your rent may increase each time you renew your lease. When you buy, you have to expect increasing insurance and tax bills plus the regular – and sometimes the unexpected – costs of keeping your home in good shape. Also keep in mind, that as a homeowner, if housing prices decrease, so too does the profit margin should you try to sell your home during that market drop.