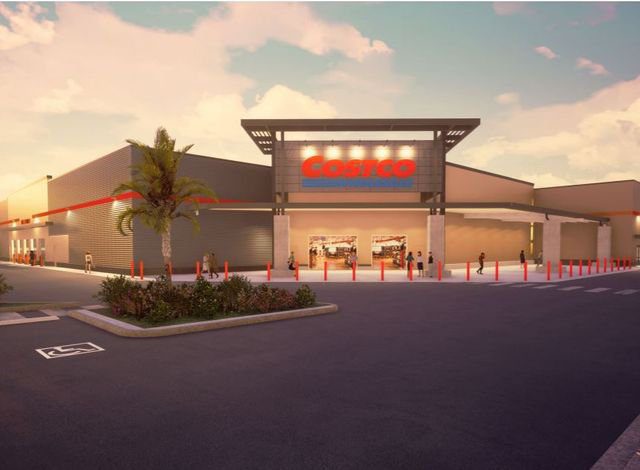 Costco is one step closer to being developed in the city of Stuart.
It's being proposed to be built off Kanner Highway in between Martin County High School and the Veterans Memorial Bridge at Indian Street.
At 154,000 square feet, the proposed store being about the size of a HomeDepot or Lowe's, appears to fit with the city's vision of adding commercial development along Kanner Highway.
If approved, the project would be built in three phases and include a nine-pump gas station, a restaurant and four retail shops. Construction on the project could begin by September, with completion by June 2021.
The popular big-box store would anchor a multi-use development on 29 acres. It would be accessed from Kanner Highway and would require adding a traffic light, rebuilding the highway median and adding turn lanes, according to Costco's proposal.
Kanner currently is being widened from four to six lanes, with work expected to finish this spring, according to the Florida Department of Transportation.
Senior City Planner Tom Reetz said the city has heard little opposition to the project. The city, he said, has been working with the owners of Lychee Nursery, just north of the Costco site, to minimize potential impact to their business.
"There are a number of things that may be negotiated through this presentation with the Local Planning Agency and thereafter by the commission," Reetz said. "It's a flexible agreement … to get a better project, ie, better for the neighbors, better for the city, better for the community and better for the developer."
Photo is a rendering of a proposed Costco warehouse on Kanner Highway in Stuart and was provided by the city of Stuart. For more information, visit https://www.tcpalm.com/story/news/local/shaping-our-future/growth/2019/01/08/two-hearings-set-stuart-costco-plan/2507416002/