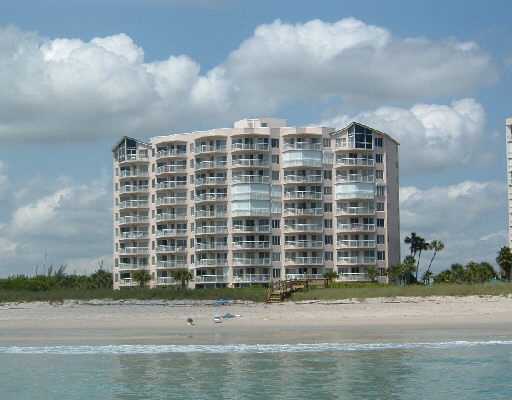 Hibiscus by the Sea is a gated oceanfront condominium community that consists of 2 high-rise buildings located on North Hutchinson Island at 3870 and 3880 N Highway A1A, Fort Pierce, Florida. The Hibiscus by the Sea community offers beachfront living and a range of amenities for its residents including a garage. This condominium complex was built in 1993 and offers 58 condos in each of the two 10-story high buildings. Building 1 provides 2 bedroom condos whereas Building 2 offers 2 and 3 bedroom units.
See which condos are available for sale including which units were already sold and for how much. Being part of the Hibiscus by the Sea neighborhood provides the local residents a tropical paradise lifestyle, known only to tourists as the perfect vacation spot. It's part of the Treasure Coast region of St. Lucie County.
The Hibiscus by the Sea condos offer views of the ocean, the Intracoastal Waterway, or both. The community typically features well-maintained grounds and landscaping.
Residents of Hibiscus by the Sea have access to various amenities, which may include a swimming pool, a clubhouse, tennis courts, fitness facilities, and private beach access. These amenities are designed to enhance the residents' coastal lifestyle and provide opportunities for recreation and relaxation.
In addition to scenic waterfront views of the Treasure Coast, you'll have outdoor activities such as boating, beautiful beaches, top-notch shopping, and an entertaining nightlife at your fingertips. Come be a part of this hidden gem on Hutchinson Island.