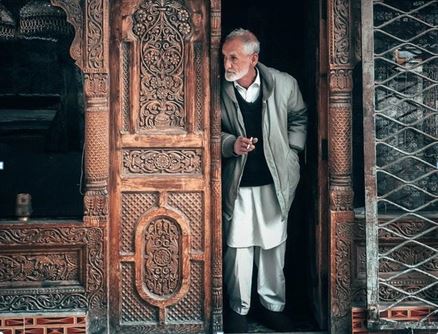 It couldn't have been an easy decision to leave your home and move into an assisted living facility, but you have one more difficult call to make. You need to decide what happens to your house when you move out of it. There are usually three things you can do but it's essential that you know what each route requires and how it might affect you or your loved ones.
You Can Transfer Ownership
With the right documentation and the services of a real estate lawyer, you can transfer ownership of your house to a family member. According to Finder.com, the process is fairly simple and the only expenses you'll incur are the lawyer's fees as well as transfer taxes depending on the state you live in. Alternatively, you can gift the property to your loved ones, which is a slightly different procedure and could incur gift taxes. If you want to avoid gift taxes and have the time, you can gift the property over time. Bear in mind that giving up your home could mean you'll be ineligible for Medicare benefits that help with senior home living costs.
You Can Make It a Rental
If you'd like to hold on to your home and earn a steady stream of income, converting it into a rental property might interest you. Getting your house ready for rental could call for expenditure, as you'll have to make sure elements like the plumbing and wiring are in good condition. Your appliances may need to be replaced and tenants like a fresh coat of paint. You'll also need to screen tenants properly and unless you're up to being at a tenant's beck and call, you'll need a property manager. While there are set costs associated with being a landlord, you can still pull in a profit, according to Mash Visor. It's recommended that you ensure you're charging the best rent for your property as it must cover recurring expenses while putting money in your pocket.
You Can Sell it
A steady stream is good but it's not right for you if you don't want the responsibilities of being a landlord. According to For Sale By Owner, getting your house prepared for sale should start at least two months prior to putting it on the market. It's a good idea to know your home's value as this will determine if the sale will be worth it. You should make upgrades to the home that could give you a higher selling price. When it comes to signing on the dotted line, be prepared to list your home on websites, accommodate the buyer's home inspector and conduct open houses. There could be some back and forth, but once you have the money in your hands, you'll be able to set a budget to take care of your needs in an assisted living facility.
Getting the Home Ready
If you've decided to sell the home, then you'll need to whip it into a buyer-ready shape. This will include making repairs, getting the home cleaned, and getting rid of clutter. You'll also need to use neutral colors that appeal to buyers and stage the rooms so buyers can see the best side of the living spaces. As a senior, you'll likely need some assistance when carrying out all this work. Don't be afraid to lean on the expertise of a real estate agent when it comes to deciding on what upgrades your home may need and how to stage it to be attractive to prospective buyers. The right agent will also be able to ensure you're getting the right selling price for your home.
It's hard enough to walk away from your house without having to worry about whether it's in the right hands. Once you know your options, it'll make it easier for you to make an informed decision and put your mind at ease. Regardless of which route you take, make sure you're doing what's best for you and it doesn't add any additional stress to your golden years.
Photo via Pexels